Do you ever look at your calendar and want to scream? How are you going to get it all done?
One way is to take control of how you set up and manage your calendar in the first place. YOU are in charge of your calendar, and I'll help you with practical ways to PLAN your time and PROTECT your time so that you can conquer your dreams and goals.


You'll learn:
Why you make the commitments you do
Best practices for what to record on your calendar and how to do it
One of the biggest thieves of our time
Easy-to-implement tips and tricks
This course walks you through 12 practical tips, divided into four manageable modules and includes helpful items such as MP3 downloads, note-taking helps, quizzes and more, and provides a certificate of completion for those who like to track their professional development journey.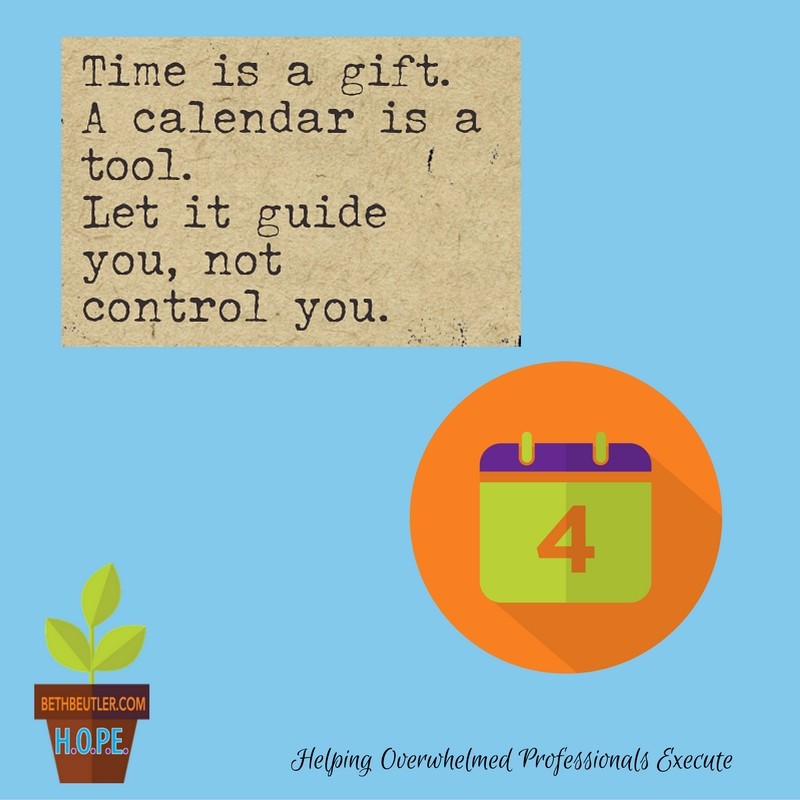 Pay-what-you-like to access this course. Several options are suggested below. If none meet your budget, you may pay an amount of your choice here. If you feel you would benefit from the course, but it would currently be a financial hardship to pay, please contact Beth here to request free access.
Founded by Beth Beutler, HOPE Unlimited provides executive virtual assistance, specialized virtual support and creative virtual training to help overwhelmed professionals excel and exhale in their career life.