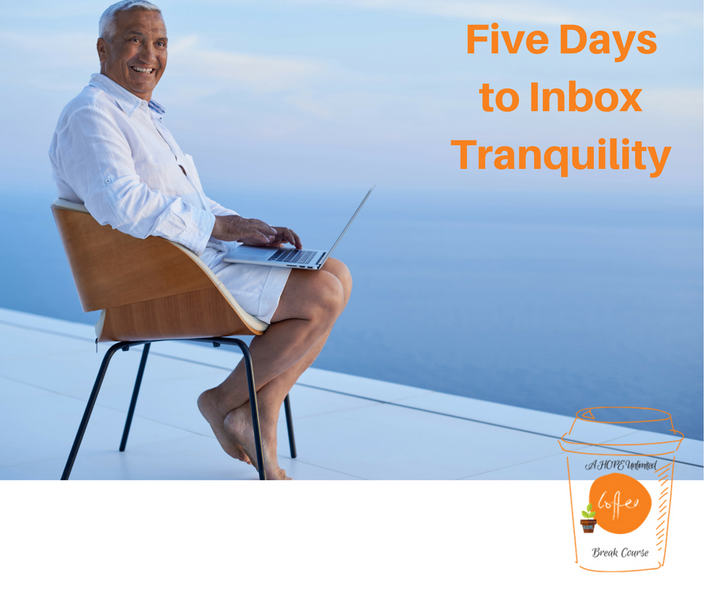 Does your email box look like this?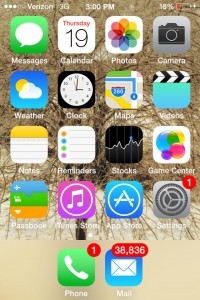 It's not unusual for professionals to have hundreds, or even thousands, of emails sitting in their inbox. Why do they keep so many?
They might need to reference one some great day.
They don't want to lose the history of a relationship or a discussion.
They know the material will be helpful so they plan to read it "someday."
Having a lot of email helps them feel connected and significant.
There are emotions tied to saving email … the main one being fear. Any (how about the word "all" instead of the word "any"?} of the above options are rooted in fear--the professionals fear that they won't remember something, that they won't be able to prove something, that they won't grow, and that they will no longer feel connected or significant.
That fear leads to an unsettled, overwhelmed feeling whenever they look at their inbox. Add the guilt that comes from external admonitions to hit "Inbox Zero" and it's no wonder many pros just throw up their hands and learn to live with it (how about "a very full inbox"?).
I'm here to help you find a better way. As you can tell from my course, Forget Inbox Zero, I understand that a zero-sum email box is nearly impossible to maintain. I admit, I end up there more often than not, but that's because 1) I'm in front of email many hours a day and 2) I have developed a system to help me get there.

But this course isn't about getting to inbox zero. It's about getting to a place of peace with your inbox. It's about helping you create a system that will make you feel more tranquil and less agitated when you open up email every day.
Five Days to Inbox Tranquility is a series of five simple steps that will dramatically change your approach to your inbox.
Here's what others have said about the help or encouragement I've provided regarding their email:


You're going to be so proud. You've inspired me to tackle my inbox. It's now at 37 when it was at high hundreds. I deleted 2/3 of my sent emails, cutting down from over 1600. I feel much more confident I'll be able to find what I need when I need it, and have a better system. Thank you! Valerie P., South Carolina

This was helpful to me in acquiring peace, rather than frustration, with my inbox. Raydell T., South Carolina
Thank you for providing me with the email tips to clear out my email inbox. I've struggled for years to maintain my multiple email addresses especially with the large volume of spam and articles sent to me that one day I think I'm going to read. I've used many of the tips you provided in the past but learned several new ideas as well. I did delete thousands and thousands of emails that I will never read or never asked for that ultimately get in the way of emails that I really want to get or should be responding to and I didn't. That's not how I like to be personally and or professionally. My Gmail account had over 14,000 emails in it when I started in which I was able to get that down to 5,000 and also opt out to many ads and newsletters I will never read. I also started clearing out the daily emails each day so they don't continue to stack up and I'm reviewing and deleting the other 5,000 so it will take me a few months to get to a good starting point and create a system going forward. I would also consider myself to be a big email abuser and with 5 different email addresses so most people that take the course and do as you advise, should feel much better that week upon completion. Thanks for sharing and caring about others. Patrick Van Every, WOMGreenville
My Gmail inbox currently has 465 emails in it. That's down from over 26,000.
I've translated what I've learned to my work email which is a smaller project since I've only been at this particular job since August. I'm being ruthless with the delete button and think "Is this me or is this not me?" to determine whether I need to read or save emails that are sent out to a large mailing list.
I'm sticking to the good mailbox habits that you taught me. Leigh H.
In this course, you'll have access to five separate lessons that I recommend you spread out over a 5-day work week. In addition, you'll have the option to receive an email each day (yes, I see the irony) as a backup to prompt you to do the task for the day.

Having the content delivered in two ways allows you the choice to self-pace, and/or follow the daily prompters by email, and you'll always be able to go back to the course version to redo a step if your inbox gets out of hand again in the future!
What are you waiting for? By the end of the week, you could be opening your inbox without that sense of dread. Let's work together to get you to a place of peace.
Pay-what-you-like to access this course. Several options are suggested below. If none meet your budget, you may pay an amount of your choice here. If you feel you would benefit from the course, but it would currently be a financial hardship to pay, please contact Beth here to request free access.
Founded by Beth Beutler, HOPE Unlimited provides executive virtual assistance, specialized virtual support and creative virtual training to help overwhelmed professionals excel and exhale in their career life.
Your Instructor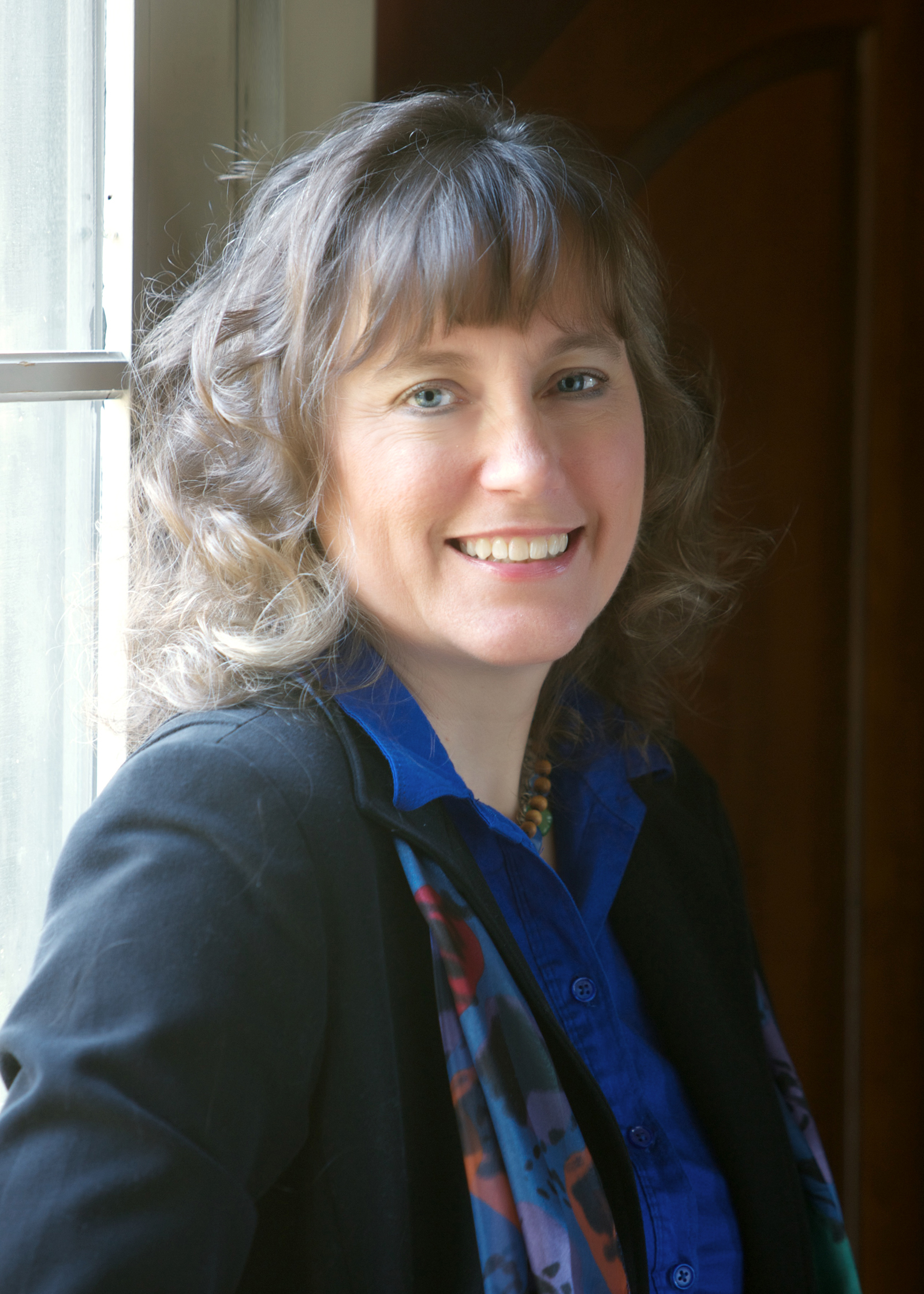 Beth Beutler, CPBA is the Founder and CEO of HOPE Unlimited, offering collaborative virtual assistance and behavioral-based strategy to Help Overwhelmed Professionals Excel & Exhale.
She earned a Bachelor of Arts in English from the University of Saint Joseph in West Hartford, Connecticut, and has over 30 years experience in office management and administration, as well as writing and speaking. She is a Certified Professional Behavioral Analyst through TTI and has authored several books on topics related to productivity, organization, and faith. She also served on the board of a non-profit organization that specializes in life coaching and counseling.
Beth has been married to Keith for over 30 years, and they have one adult son. All enjoy living in upstate South Carolina, but Beth will never forget her New England roots. She can be described as "eclectic" because of her variety of interests and experiences, including practicing faith, dabbling in crafting, following NASCAR and other sports, engaging in social media, traveling, and exploring city, town, and country life. This appreciation of variety allows her to easily adapt her work and communication style to complement the myriad personalities of her clients, team and students.
Course Curriculum
Welcome and Instructions
Available in days
days after you enroll
Day 1 of 5: Declaring (Partial) Email Bankruptcy
Available in days
days after you enroll
Day 2 of 5: Corralling those Email Subscriptions
Available in days
days after you enroll
Frequently Asked Questions
When does the course start and finish?
The course starts now and never ends! It is a completely self-paced online course - you decide when you start and when you finish.
How long do I have access to the course?
How does lifetime access sound? After enrolling, you have unlimited access to this course for as long as you like - across any and all devices you own.
What if I am unhappy with the course?
We would never want you to be unhappy! If you are unsatisfied with your purchase, contact us in the first 30 days and we will give you a full refund.